MAISON MARTIN MARGIELA Set To Colloborate With H&M: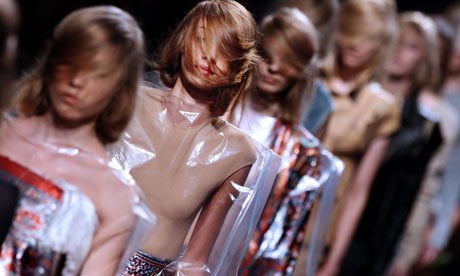 It doesn't feel like much of a surprise since the rumours were at fever pitch yesterday but still this morning's confirmation that H&M's next big one-off collaboration will be with arch conceptual brand Maison Martin Margiela is excellent news.
The collaboration will include womenswear, menswear and accessories and is set to launch on November 15 2012. The announcement came in typically unconventional style in the form of a CV. On one side Margiela noted that its "job title" was Fashion & Design, its "fashion" was Conceptual and Timeless Style" and claimed its philosophy was "the work of a group rather than one designer." Meanwhile H&M's job title was identical - "fashion & design" but the Swedish giant's philosophy was "fashion for all". Put like this the collaboration makes total sense, despite the obvious high-low differences. "The democracy of our fashion has always been at the centre of our creativity and the collaboration with H&M allows us to push this instinct further," said a statement from Margiela.