JADA PINKETT-SMITH'S Most Honest Interview EVER!
Check out Miss Jada in the latest issue of Redbook! She opens up about family life and on how she would never leave her husband Will. Sorry ladies!
"What is the thing that Will could do to make me not love him?  That would make me abandon him? I can't think of one. I'm sorry. Except if he did something bad to the kids — now we've got a problem."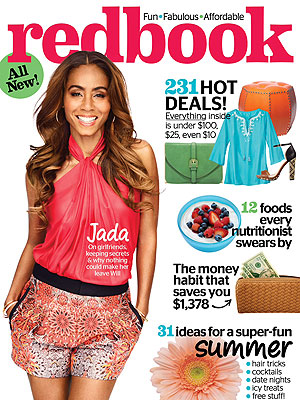 She speaks on not having love for reality shows or tabloids.:
"I have been affected by gossip and I know people who have been too. I've seen marriages destroyed by gossip. It is cruel. At the end of the day, all that matters is: Do you love what you see when you look in the mirror? That is it, baby."