DEADMAU5 & KAT VON D Underwater-Themed Wedding?
The two became engaged in December and the couple will marry on August 10th in an "underwater-themed" ceremony in front of 200 family and friends in Los Angeles Kat Von D told PEOPLE.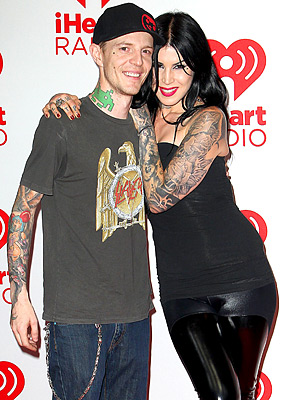 Apparently her dress will fit the part as well!
"It will have a sleek silhouette and include hints of iridescent teals, blues and deep violet ombré gradients," explains Von D, who has called upon Falguni and Shane Peacock to make the gown, which Deadmau5 is helping design. "I didn't know the dress was supposed to be a surprise," she adds. 
Adds Deadmau5, 32, "Our wedding is merely a celebration of that love and commitment we live in already."
Awwwwwwww I wish them the best! xo @rozOonTheGo
source: people
photo: norman scott