sports chica!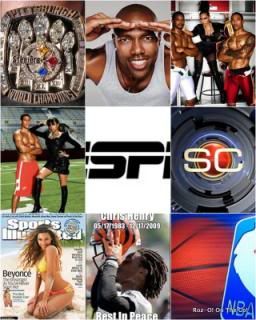 I am obsessed with Professional Football & I love Basketball. I represent hard for #blackandyellow but I have a few other faves (Colts, Giants, Saints…) that I'll blog about here & there! I am that chick that you don't wanna be in the same room with if you DON'T like watching Football! Yes, I call the plays before the ref and I throw things at the screen when calls are bad! I'll freeze at the stadium any day for my favorite team or a dope game in general but I prefer the sky box which I am privy to sometimes :-) #blessed!
As a celebrity booking agent, I am blessed to book Pro-Athletes at various events; so like working with Major Recording artists it's a blessing to be around those that I'm entertained by; unless they are a-holes!
So basically I'm an all-round chick who loves Music, Fashion, Sports and Film!
Get to know Roz-O!
xoxo
#steelernation #blackandyellow